From May 4 to 6, 2023, the annual writing workshop took place at Kunsthalle Basel. Students developed poems and prose texts under professional guidance during an intensive 4-hour workshop. They learned how to transform their thoughts into poetic lines through various exercises. Inspiration for the diverse texts was provided by the exhibitions of LuYang and Iris Touliatou, which couldn't have been more different. From visually powerful scenarios of the future to seemingly dry verses, various experiences could be made that needed to be put into words.
Here are some examples of snippet poems created under the guidance of lyricist Steffen Popp as poetic inspiration: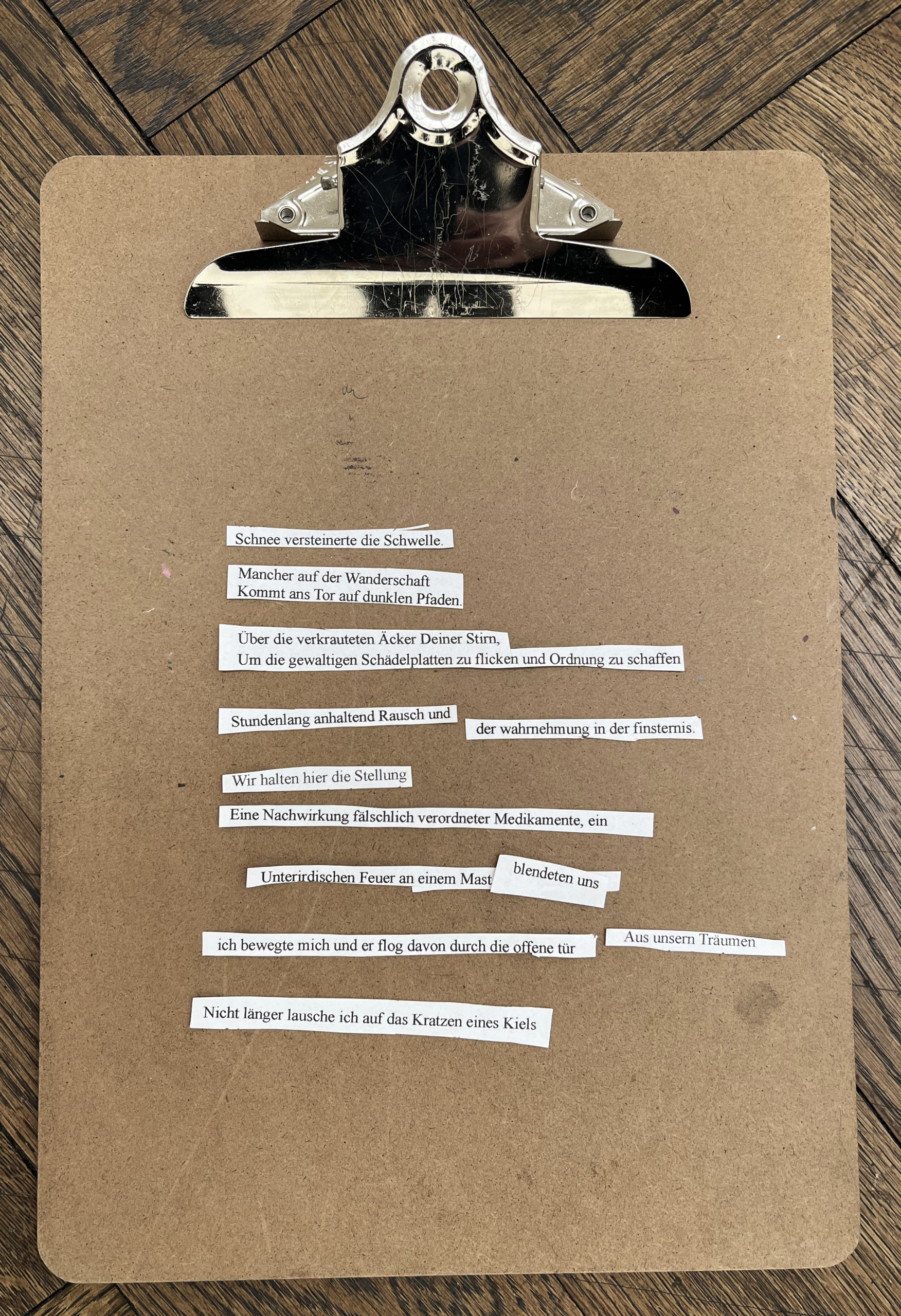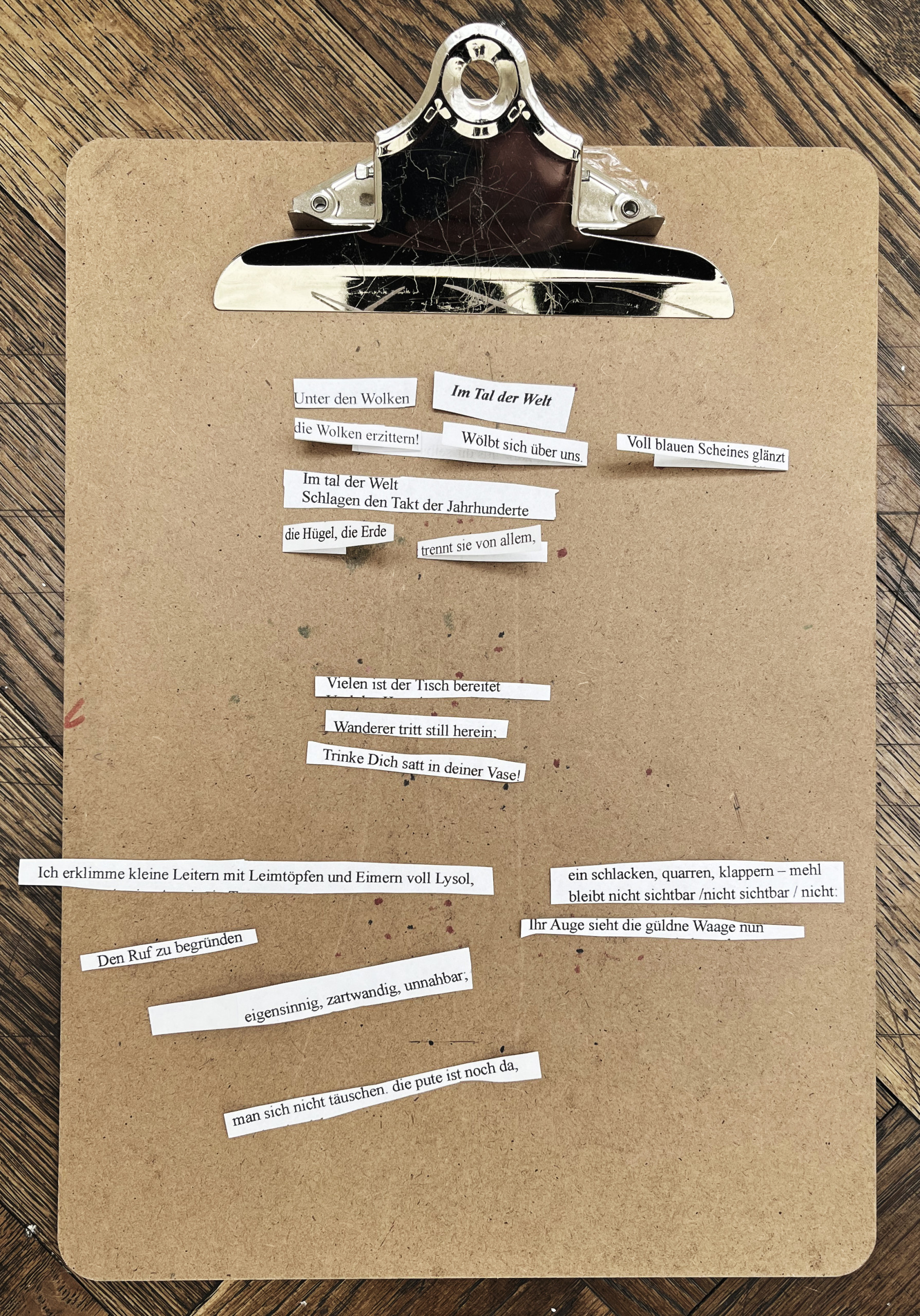 We would be happy if you would like to participate with your group.
In cooperation with the Schule für Gestaltung and lyrix – Deutscher Bundeswettbewerb für junge Lyrik.